Bill Lea – Nature Photographer & Black Bear Advocate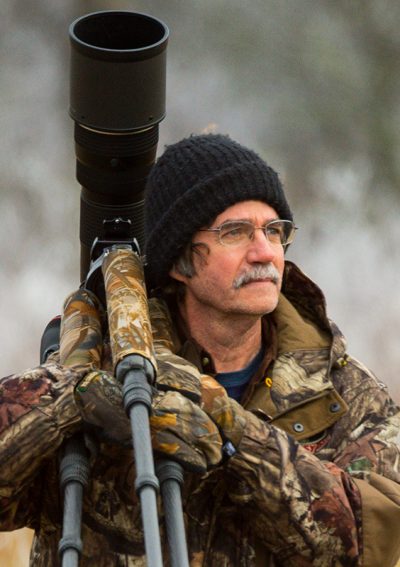 Photographing the wonder of wildlife, landscapes, and a variety of natural subjects from the Canadian Rockies to the Florida Everglades has long been a passion for Bill Lea.  Capturing intimate images of wildlife and landscapes in "just the right light" is the trademark of Bill's photography.  He has been leading photo workshops since 1992.  More than 7,000 of Bill's photos have been published.  He has authored three coffee-table books and co-authored others.  His most popular book Cades Cove – Window to a Secret World is in its fifth printing.  The Everglades – Where Wonders Only Whisper is his most recent book.  Bill may be best known for his portrayal of black bears and the Great Smoky Mountains.   Photographing black bears for more than two decades has provided Bill with extraordinary opportunities to learn about bears.  For nearly 20 years Bill has been presenting educational programs in an effort to dispel the many myths and un-truths about bears.
He has appeared on Dateline NBC, National Public Radio, Midwest Outdoors, Animal Planet, local radio stations, news stations, and a variety of programs.  Bill lived among bears for two to three months every year for nearly a decade.  He currently posts a bear photo and educational message Monday thru Thursday on his Facebook Page: www.facebook.com/BillLeaPhotography  The enjoyment of sharing the wonder of black bears and nature with others is second only to Bill's desire for promoting a respect for wildlife and all of God's creation.
And finally, Bill says he would be amiss if he failed to mention how truly blessed he is to have such a wonderful and supportive wife – Klari. Her patience and understanding always endures. He is forever grateful.